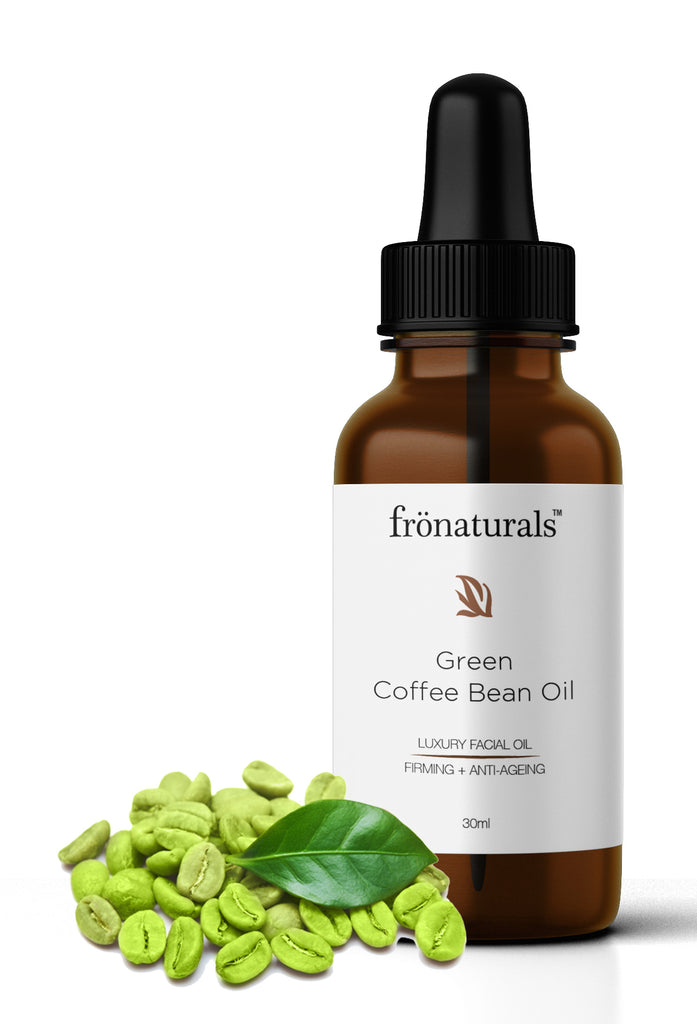 Green Coffee Oil -Cold Pressed - 100% Pure (30ML)
---
Our green coffee oil is cold pressed from the beans of the Arabica coffee beans and then centrifuged to yield a clear oil. The pH of the oil has been shown to be the same as that of the human skin which helps to moisturize the skin and prevent acne break outs. This wonderful oil is also rich in phytosterols, antioxidants, caffeine and essential fatty acids. All these properties makes green coffee oil to be one of the best free radical scavengers making it very important in preventing and healing skin diseases.
Generally speaking, green coffee oil is a perfect ingredient for products intended for:
Skin conditions such as eczma and psoriasis
Dry and cracking skin
Mature and aging skin
Dry brittle and damaged hair
Lip care products
Instant fine line reduction with natural caffeine boost
Bottled in a Boston round  Amber glass bottle , with a Glass (not plastic) dropper, our Green Coffee Oil is packaged for ease of use. Apply two or three drops to affected area and slowly massage it in. The oil is absorbed easily by the skin and has a strong leafy fragrance. As with all seed oils, please test for any potential allergic reactions on a small area first before applying it in larger quantities. Please discontinue usage if any reaction occurs. Keep the bottled oil in a cool place away from direct sunlight. 

---
Share this Product
---
More from this collection